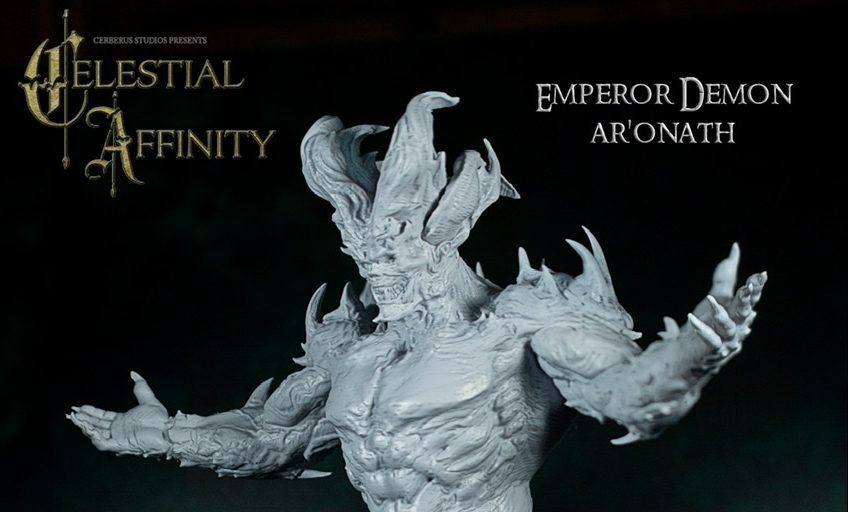 Cerberus Studios – Colossal 230mm Miniature Reveal
Cerberus Studios – Colossal 230mm Miniature Reveal
---
CERBERUS STUDIOS Exclusive 230mm miniature reveal
Launching into Cerberus Studios medieval horror IP Celestial Affinity with a bang, the latest exclusive miniature tease has been revealed.
To use the word miniature would be the wrong description in this case, their latest character stands at a staggering 230mm, a true beast of the tabletop battlefields. The mini not only represents the biggest miniature in the Celestial Affinity range but also stands tall amongst some of the biggest miniatures in the tabletop gaming hobby.
Demon Emperor Ar'onath is a colossus.  A highly detailed and beautiful miniature that exudes personality and atmosphere.  As part of their 54mm scale world the character represents the leader of the invading demonic race. As can be seen from the image, The Emperor towers over his minion, which is no small mini in itself standing at 60mm.
Pre orders for him will be open very soon, and for a very lucky few, the first 30 to register interest will have the opportunity to have him a month before pre order release.
Register your interest via the link and be the first to hear developing news, pre order dates and most importantly when you can have this miniature on your gaming board and painting stations.
https://www.cerberus-studios.com/emperor-aronath-miniature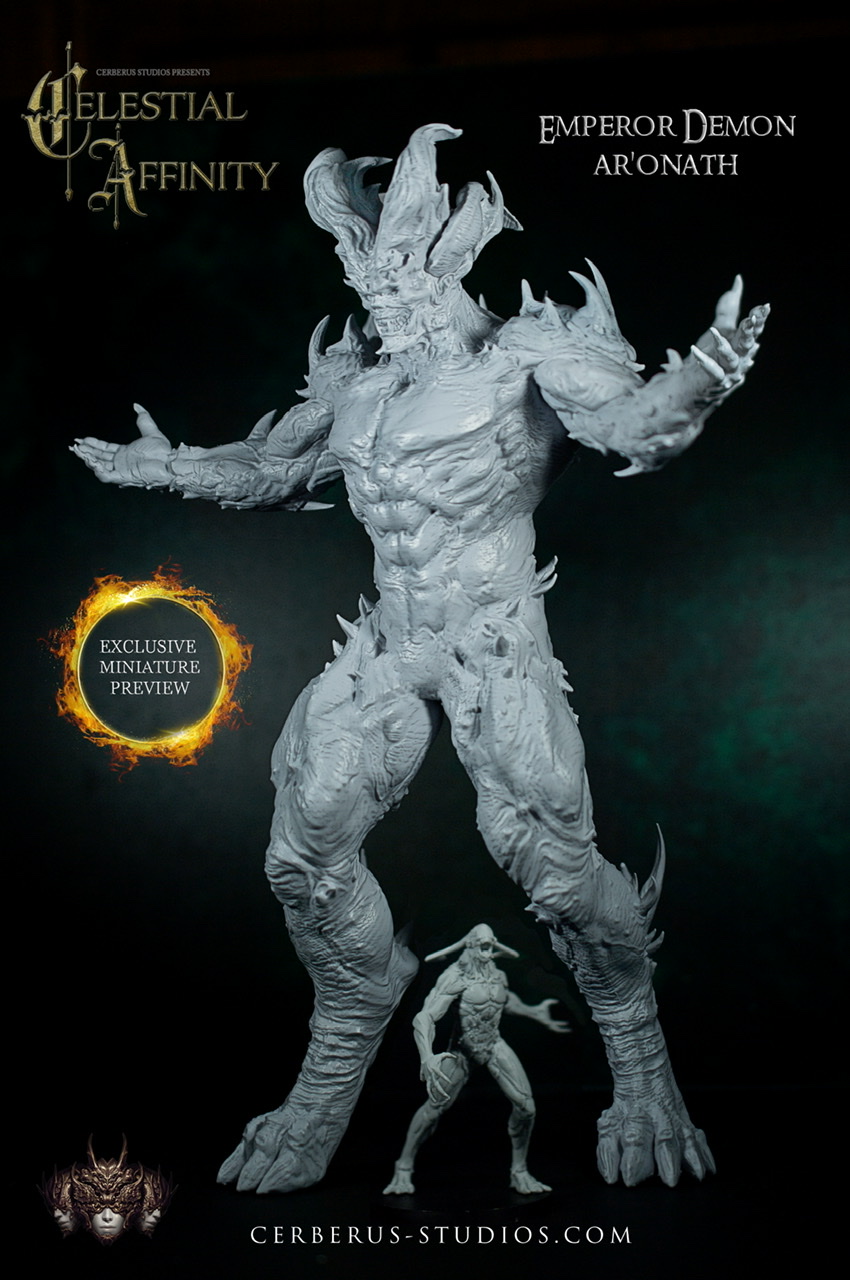 Celestial Affinity 230mm tall Demon Emperor Aronathhttp://www.cerberus-studios.com