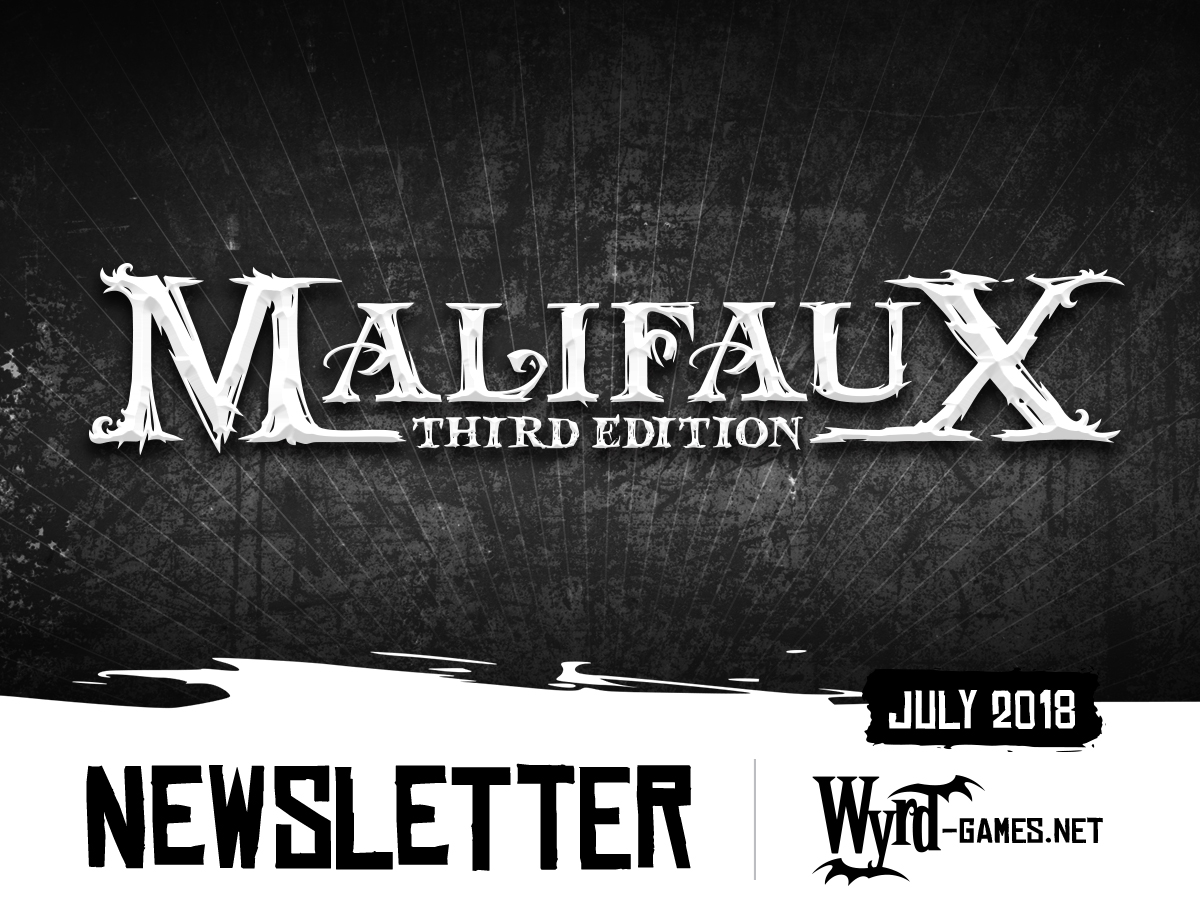 Announcing Third Edition
Announcing Third Edition
---
We know we said there would be no more news until after Gen Con, but we had something we just couldn't keep quiet about…
*|MC_PREVIEW_TEXT|*
Wyrdos,
Thanks to those crawlers that work at the Malifaux Tattler, sometimes secrets don't stay so secret for long. Honestly, we can't really blame them. When you're about to announce a new edition, it's difficult not to get super excited.
You heard it here first (or second, but who's counting?): Malifaux Third Edition is coming! In this newsletter, we'll be talking about what we have in store for M3E, as well as how you can start playing it early!
We aren't reinventing the wheel with Malifaux Third Edition. Instead, we're improving gameplay by ironing out a few kinks, streamlining some systems, reducing the number of conditions, and more. All of this is to ensure that the focus is on the fun while still keeping the layers of strategy that we all enjoy.
Hiring is also getting a facelift, as models will be hired by Keyword, allowing for more thematic crew building around your (new or existing) Masters. Speaking of Masters, you'll also be able to hire multiple Masters in a single crew.
You can find out more information about what's in store for Malifaux Third Edition on our website!
Don't panic! If you're afraid of change, we're here to help alleviate some of those fears. Malifaux is as much your game is as it ours. We are launching a closed beta for players who are interested in making a positive impact.
Make your voice be heard by joining the closed beta!
Will you be at Gen Con this year? We'll be there showing off what makes Third Edition so great from when the doors open on Thursday, August 2nd, until they close on Sunday, August 5th.
Duke it out as either Rasputina or Marcus with updated stat cards and rules. Make sure to stop by booth #1129 (that's us!) to get a demo of Malifaux Third Edition!
We consider our community around the world like an extended family and want to make sure our release reflects that. All of M3E's updated stat cards and its rules will be available at launch for free.
Additionally, both Third Edition's rules and stat cards will be translated in seven languages (English, French, German, Italian, Polish, Russian, and Spanish) shortly after release, as well, so all players around the world will be able to play Third Edition without any long delays.
We can't wait to hear your thoughts on Third Edition.
With streamlined rules, an intuitive hiring system, and much more, there's never been a better time to cross through the Breach and into the world of Malifaux!