Hi, everybody! My name is Michael. I'm a happily married father of two and a long-time Privateer fan. I've been playing WARMACHINE for thirteen years, with Khador as my primary Faction. (I fell in love with the Destroyer warjack and Man-O-War Shocktroopers right away and haven't looked back since.) I was a Press Ganger for three years (and played one on TV for the rest of that time), primarily with the great crowd at the Louisville Game Shop!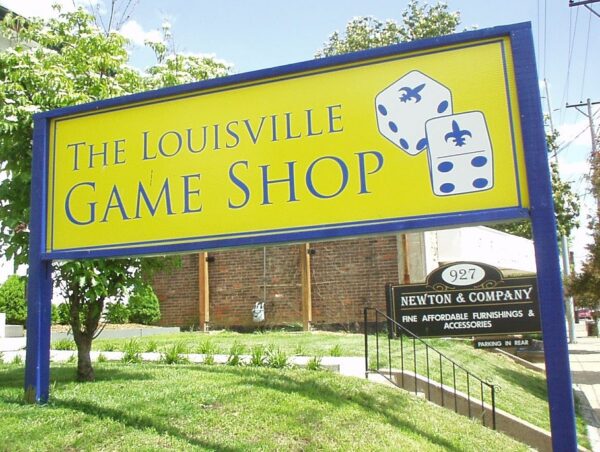 Lock & Load 2013 was the first convention I ever attended. It was an amazing experience and I was immediately hooked! And now, Lock & Load 2019 will mark my seventh Lock & Load, so I'm here to share some important lessons I've learned along the way.
Hopefully, this "Lock & Load Survival Guide" will help everyone—both first-timers and veteran attendees—make the most of their event!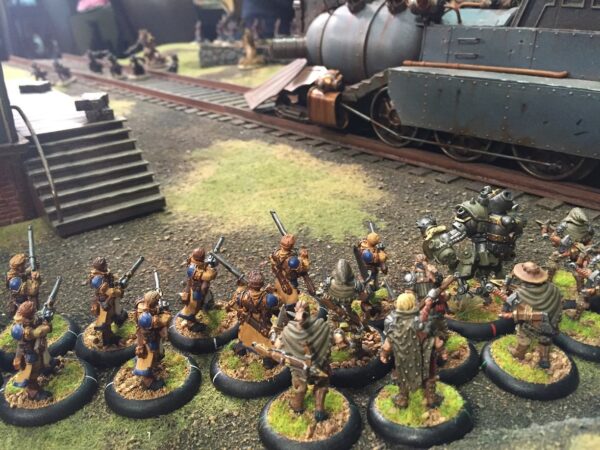 Arrive early, if possible. Arriving a day early will give you the chance to adjust to a new time zone, if you're coming from another one, and to get your bearings before the weekend begins. Plus, it'll give you time to….
Do at least one thing besides Lock & Load. I know, I know—this is an Insider about Lock & Load, and I'm telling you to do something else? Well, Seattle is a vibrant city, and there are a thousand things to do and see. Check out the Museum of Pop Culture, ride the monorail (which runs directly to the Space Needle), or find some pick-up games at the Mox. I'll be at the Mox pre-show event on Thursday myself!
Check the event schedule ahead of time and set reminders. Don't miss your events! You'll find a schedule posted in the lobby at the event, and you can always check out the website to keep track of what you're looking for.
Figure out how to get around town. Here are a number of ways to get from SeaTac to the Bellevue Transit Center in downtown Bellevue, just a few blocks away from the Hilton Bellevue itself.
Bus: Bus #560 picks up at airport Bay 2 a few minutes before the half-hour every half-hour to the Bellevue Transit Center. About $3.
Disclaimer: Using public transportation while traveling with luggage and an army bag can be a daunting prospect, even for experienced attendees!
Taxi: About $45 from airport to hotel
Uber/Lyft: About  $40 from airport to hotel
The Sound Transit Trip Planner is an indispensable tool for getting around! (Remember your hotel address is 300 112th Ave SE, Bellevue, WA)
Know where to find food. Downtown Bellevue and its wealth of food options is just a few blocks away. You can find fast-food stalwarts (such as Jimmy John's, Chick-Fil-A—closed on Sunday—and McDonalds in Bellevue Square Mall) nearby, as well as fantastic local places like Lunchbox Labs (note that they deliver and take reservations on their website) or Ooba Tooba (Ooba Tooba is NOT open on the weekend). If you want to go a little fancier, check out Bellevue's restaurant list here!
So, you've made it to the Hilton Bellevue, and the show has begun! Now what? You'll easily find a thousand things to do once the show is underway. That said, I'd like to touch on two topics with which I have seen people struggle: how to travel with an army, and how to find pick-up games in the Iron Arena. Traveling with An Army Most airlines limit carry-on bag dimensions to 9 inches x 14 inches x 22 inches. Packing a bunch of miniatures into that size bag can be very difficult! Personally, I limit myself to a single theme force and try to pack about 100 points of models and 4 or 5 casters. That is enough to avoid list-building "analysis paralysis" while leaving some different options. Pack what you can reasonably pack and make up your mind to have fun with it. Don't agonize over it! I have seen players transport everything, from literal suitcase-sized cases full of hundreds of models, down to the legitimate brand-new player with a battlegroup box and a handful of models. Remember: you're at this show to have fun, so have fun! Which brings me to the second topic… Finding Pick-up Games in the Iron Arena The Iron Arena can be daunting: a sea of people, gorgeous scenario tables, and the cacophony of hundreds of games in progress. I've watched a lot of attendees wrestle with uncertainty when it comes to approaching people in the Iron Arena. Remember: we're ALL there to play games. Don't be afraid to approach a stranger (typically, somebody who looks just like you, with a bag of models in hand and not playing a game) and say, "Hey, you want to play a game?" It's easy, I promise. This is even more important when it comes to getting a game on the scenario tables, so don't be afraid to ask for your turn!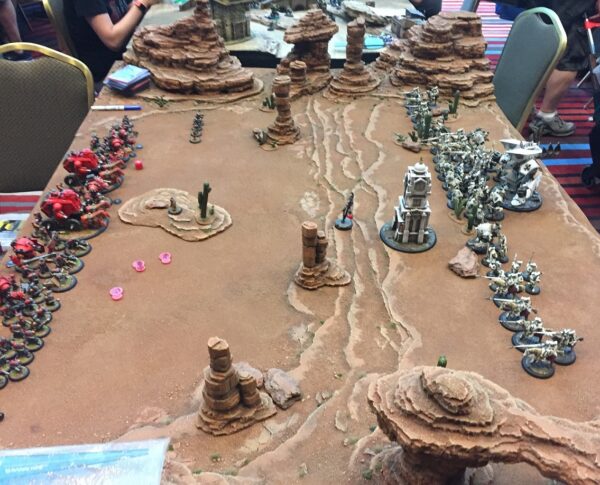 I'm racing toward my word limit on this Insider, so I'll leave you with some last quick tips:
People are the best part of Lock & Load! Everyone there—from Privateer staff themselves to the other attendees—shares the same passion for games as you do! Talk to people, make some new friends, and have fun!
The store is an ever-popular destination. It is usually busiest right after the event starts on Friday morning and least busy on Sunday. Wait out the crowd if you wish, or swap war stories while in line with the other attendees if that's more your style!
Drink plenty of water. Your body will thank you!
Pack some cough drops (or whatever works for you). Talking for hours in noisy rooms is taxing. Save yourself from a sore throat.
Eat an apple. No, really! Stock up on healthy snacks at nearby grocery stores—both Trader Joe's and Whole Foods are within walking distance
Unsure what to do next? Take a break! Grab a meal; go hit the shower; take a walk. Take short breaks and find time to recharge. You'll feel better and enjoy your time more overall. (Even a simple change of socks can make you feel like new.)
I hope you'll find these tips as useful as I do. You can find me (and some of these guys!) in the Iron Arena in a couple of weeks. I hope to see you all there!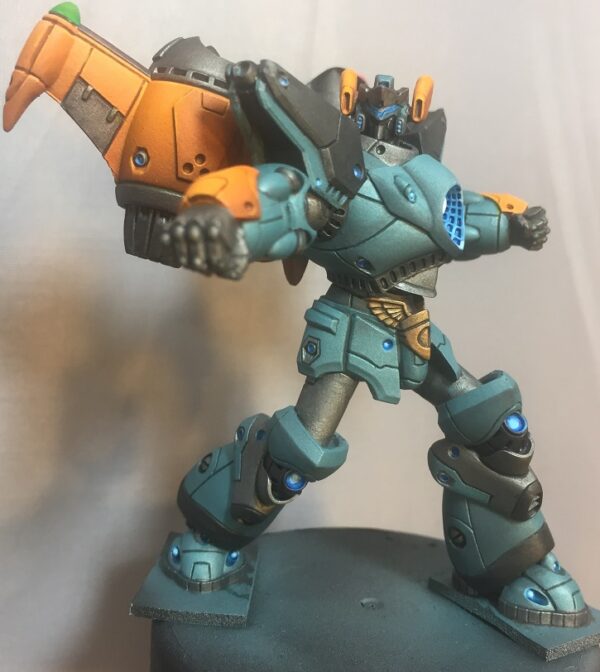 You can register for Lock & Load GameFest 2019 at http://www.privateerpress.com/lock-load-gamefest-2019